Finally, A Game!
That's right, I finally played a game of Frostgrave. Hosted by Steve From Alaska, moderated by Bashytubits, we gave the rules a try in a three-way game of just fighting and picking up treasure tokens. My ducks, Bashytubits Orcs with their Ogre Wizard, and Steve using more of Bashytubits orcs, we played on truly frozen-looking scenery. The walls were so high on most of the items that taking good pics was difficult, but here we go: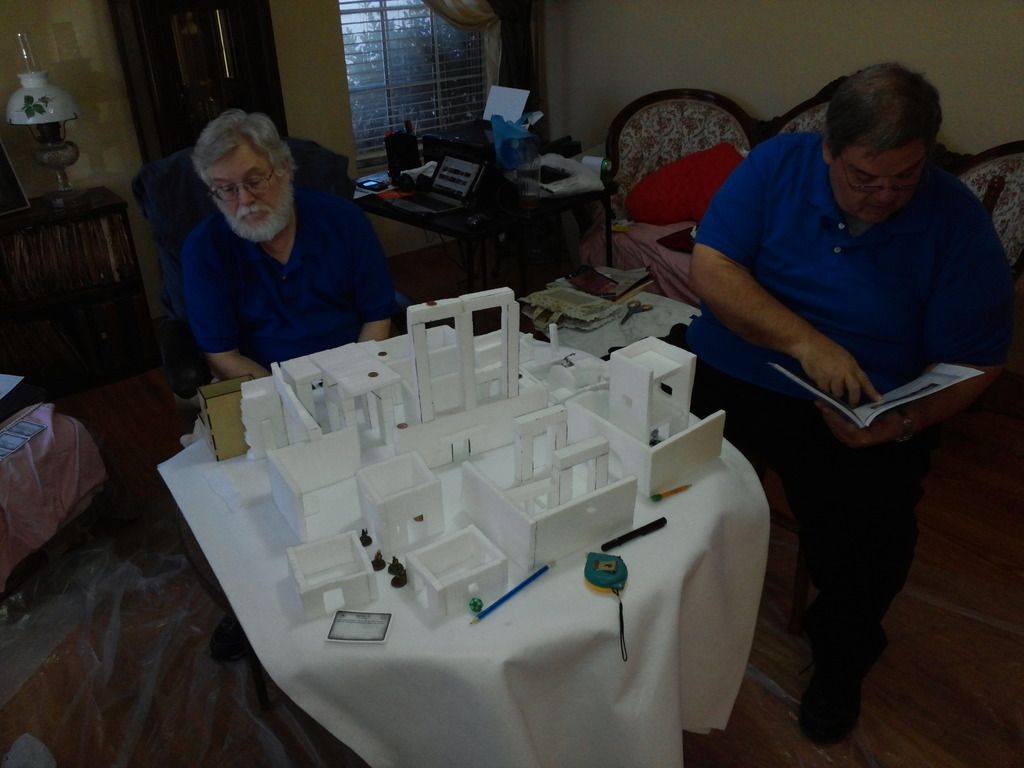 Steve looks on while Bashytubits researches some rules. Those are my ducks running up the front there.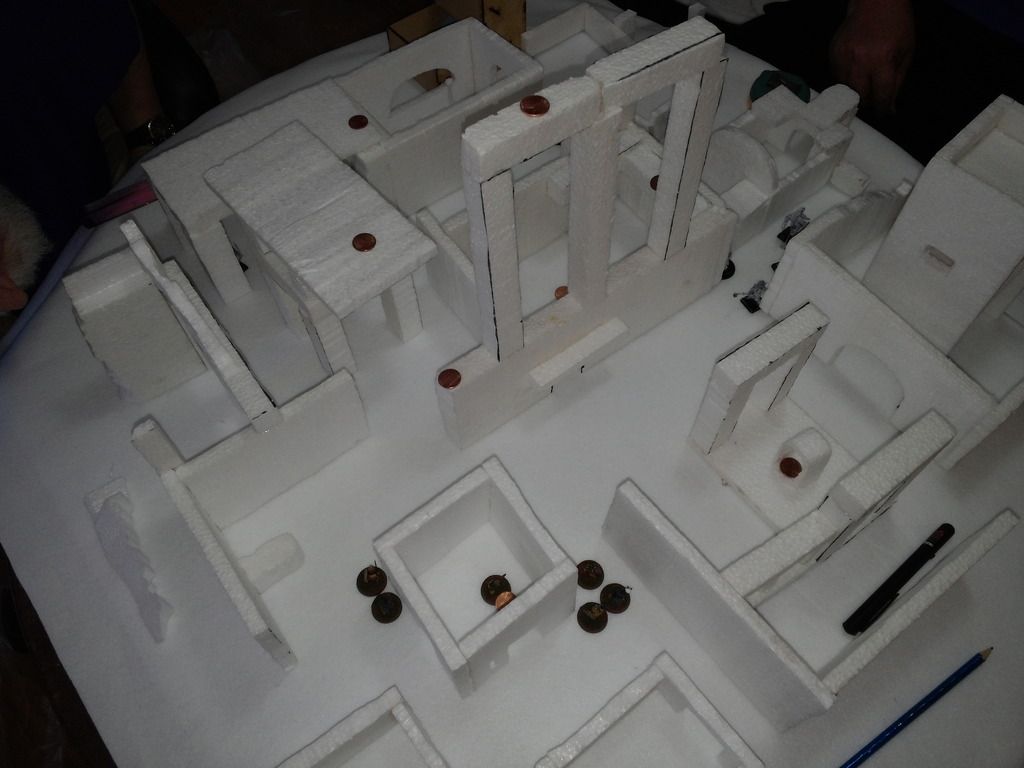 My ducks have pounced on a treasure token, you can see Bashytubit's Orcs coming up on the right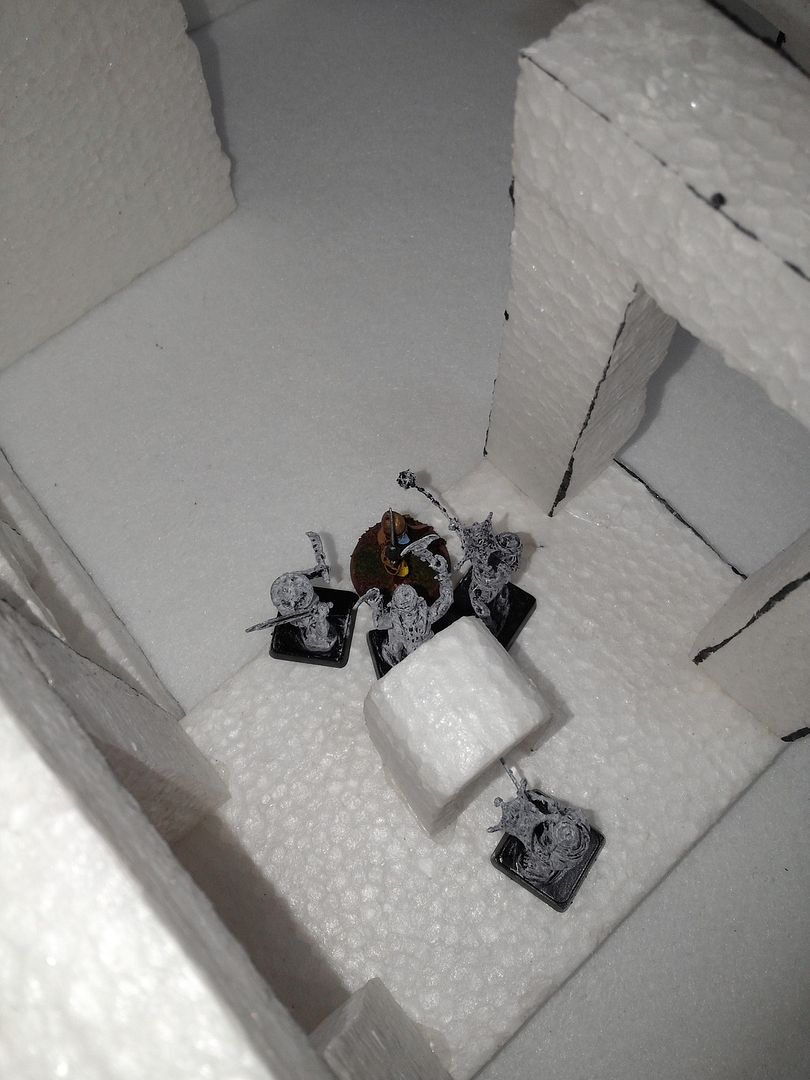 The Duck paladin thought he tangle with a group of Orcs, at least he went down fighting, a Death Cultist of Hueymakt.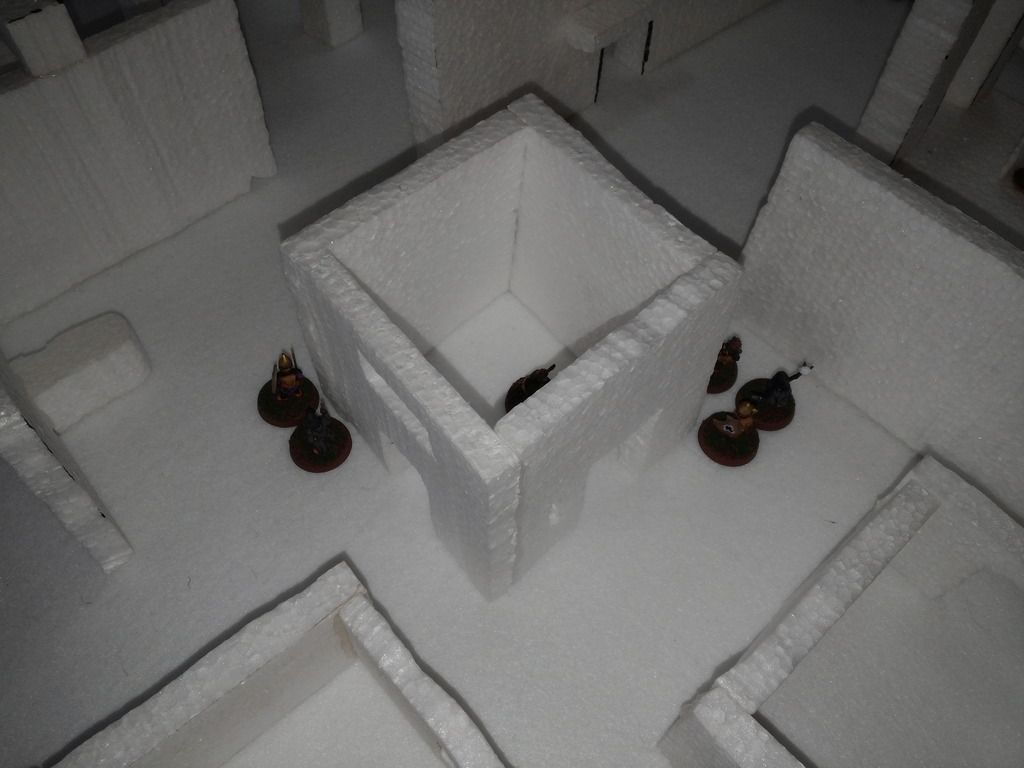 The great escape: my ducks are getting ready to get off the board with their meager two treasure tokens.
It was a really fun game, we spent some time hashing out what the rules said versus what was intended, we decided that if seemed complicated, we were doing it wrong. Steve and I both finished with two treasure tokens, Bashytubits finished with six which made him the winner. As we were not playing a campaign game, we did not roll for survival or injury or what the treasures are worth.
The Satyrday Three Weeks Ago Frostgrave Post
I have posted at least once every Satyrday since I started this blog with Frostgrave-centric content, until the Satyrday three weeks ago (I did manage two Satyrdays ago.) I spent most of my day on those Satyrdays out gaming (see above and below) and just did not have it in me to finish up my post and publish it. So everything I was going to post on those either being posted here (as well as a few weeks worth of Wednesday Night Musings.) I apologize if anyone missed it. If you didn't miss it, why are you reading this?
Cat-astrophe!
Ramses, my slowly expanding bundle of furry love and retractable claws, jumped on my miniatures shelves earlier this morning. He managed to knock most everything off of not one, but two shelves. Broken pieces everywhere! Four DBA armies, my Japanese Colonials, and several Frostgrave warbands took some bad hits. I haven't even started trying to assess the damage yet.
The Pledge
As I stated earlier, I have made a pledge to buy fewer miniatures than I paint, and to keep an accounting of my expenditures. I have four primary gaming interests, as follows: Frostgrave, FiveCore, VSF Colonials, and DBA 3.0, all in 28mm. So I have inventoried everything I had in my painting queue (not the Lead Mountain, as much of that I have no intention of ever painting) as of last Wednesday and it shakes out as follows:
Frostgrave: 68 unpainted miniatures
FiveCore: 12 unpainted miniatures
VSF Colonials: 56 unpainted miniatures
DBA 3.0: 62 unpainted miniatures
Total: 198 unpainted miniatures
Anytime I pull anything out of Storage that is not already included in those numbers, they will be added to those numbers. Moving forward, I will post the numbers of miniatures painted, the remaining number of figure unpainted,and the number of miniatures purchased for the month in the first Wednesday Night Musings of the following month. So the details for this month will be on the February 3 installment of this blog. And starting in March, there will also be a yearly summary.
Ashigaru
These are Ashigaru with a Samurai section leader for my Japanese Colonial project, I have another five painted but I ran out of Dullcote. So now I have a section of Ninjas, a section of Ashigaru, and a section of Maxim MGs.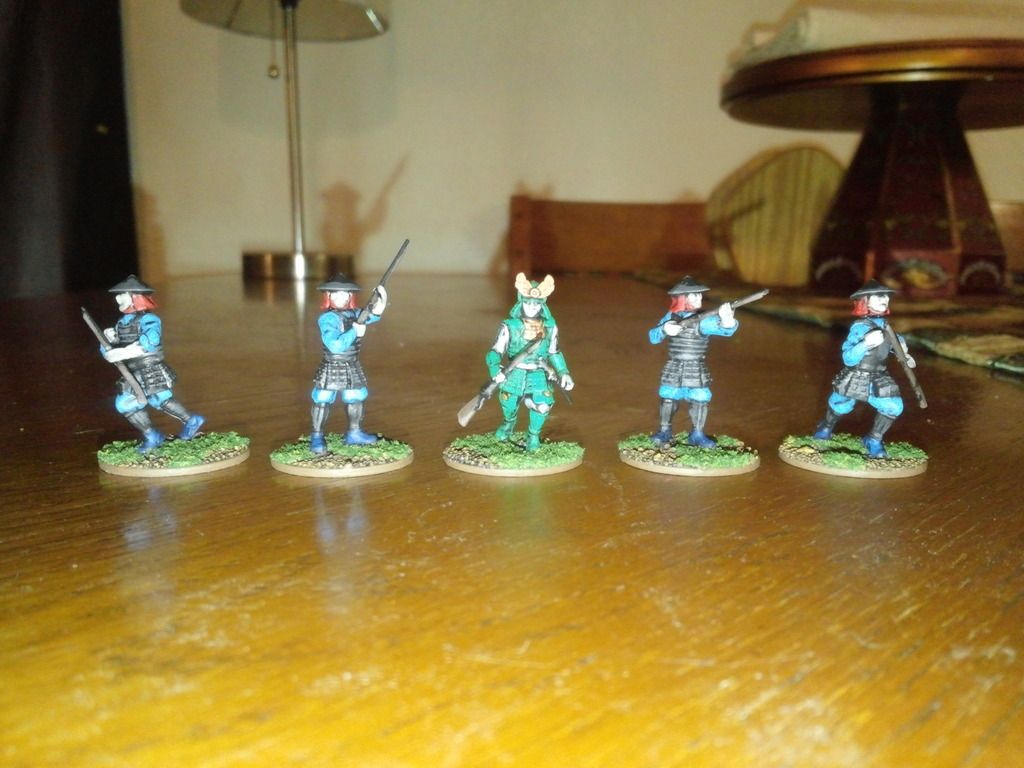 The Big Hunt-Victorian Science Fiction Participation Game
On Satyrday, Feb 16 I played in the Las Vegas Wargamers annual Big Hunt VSF participation game. Everyone brought a leader and an escort, five models total or three models if cavalry.
So here are a bunch of random pictures without context: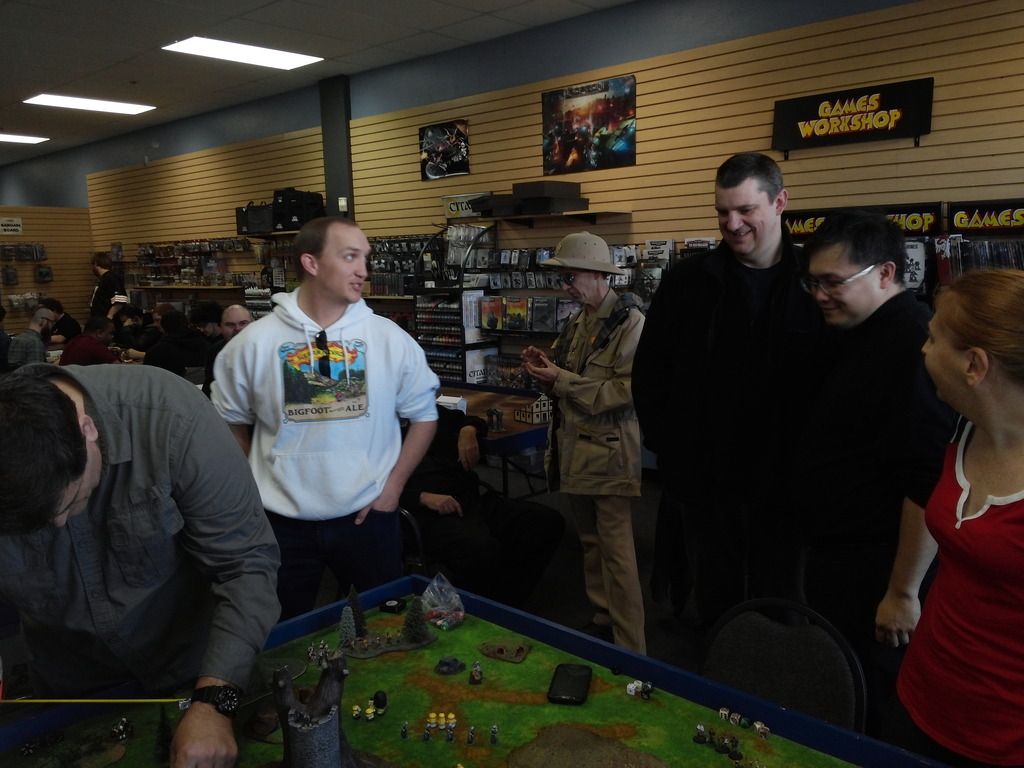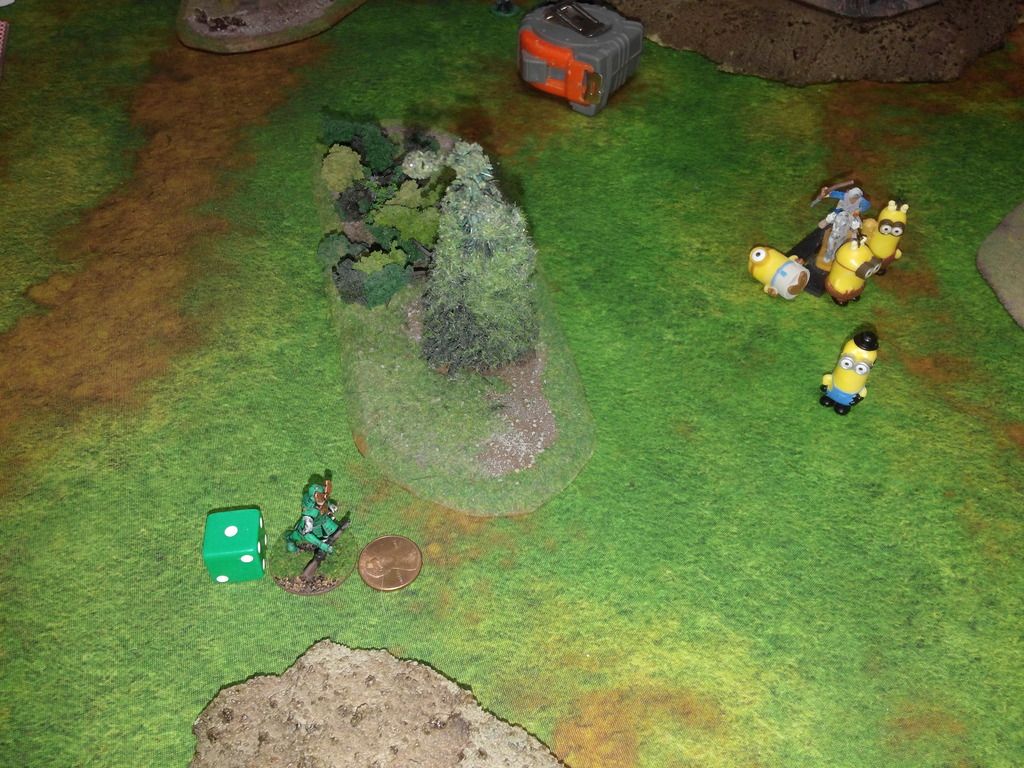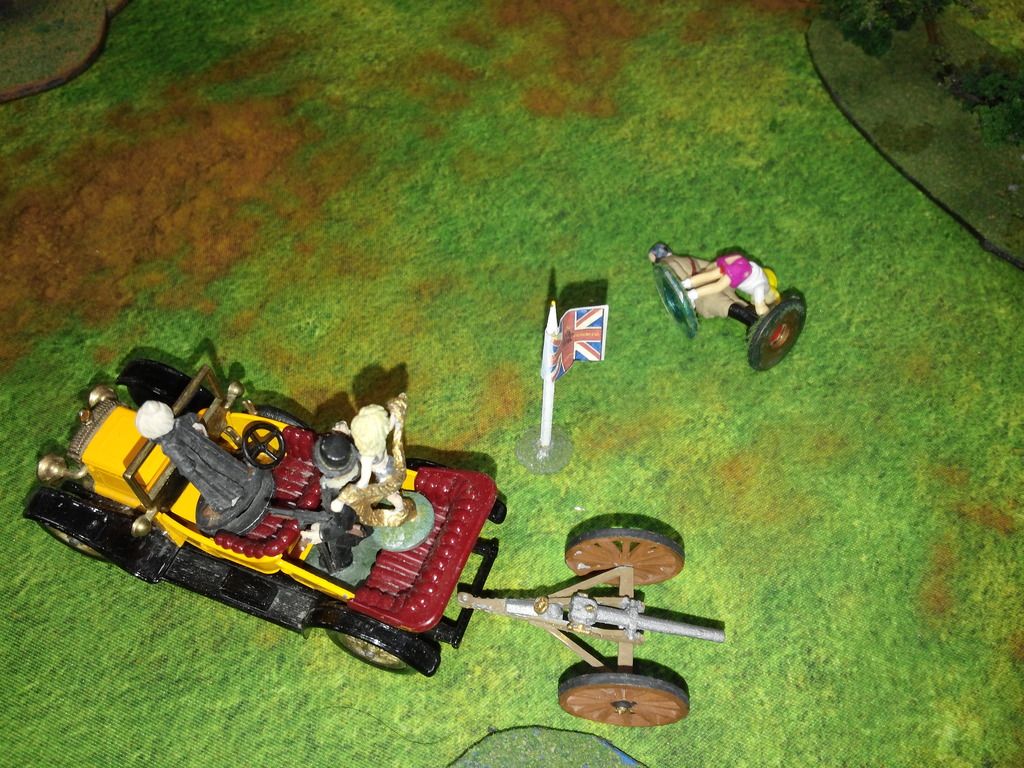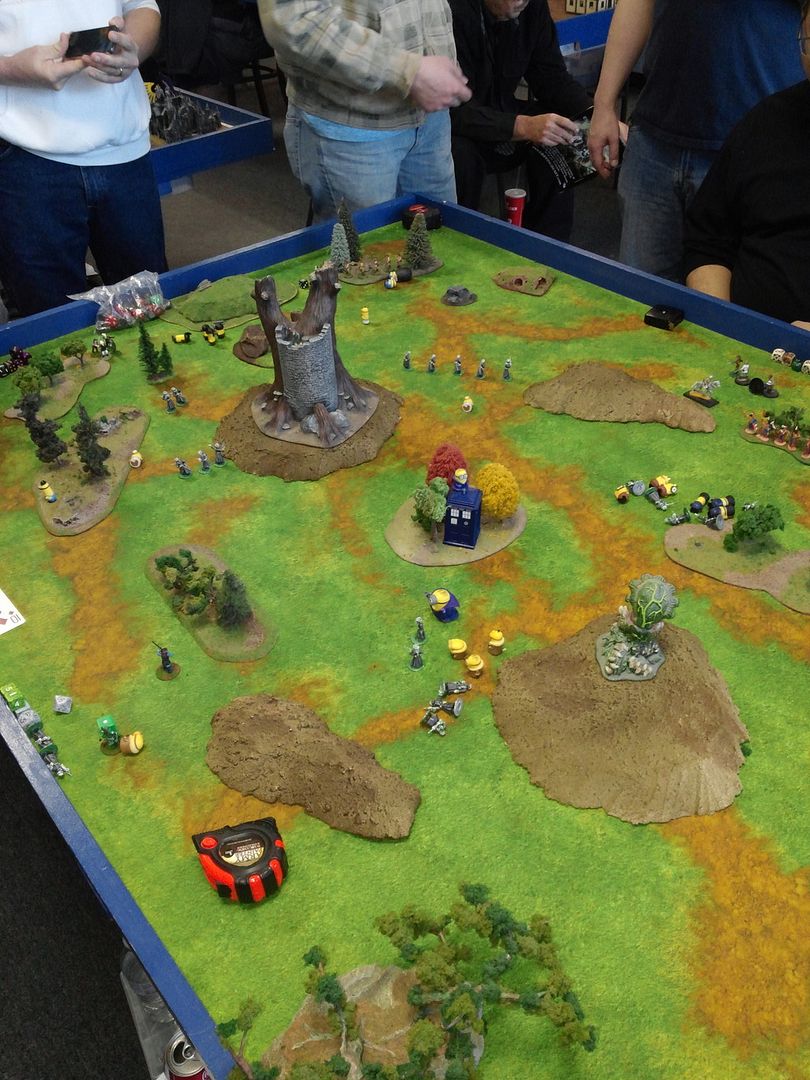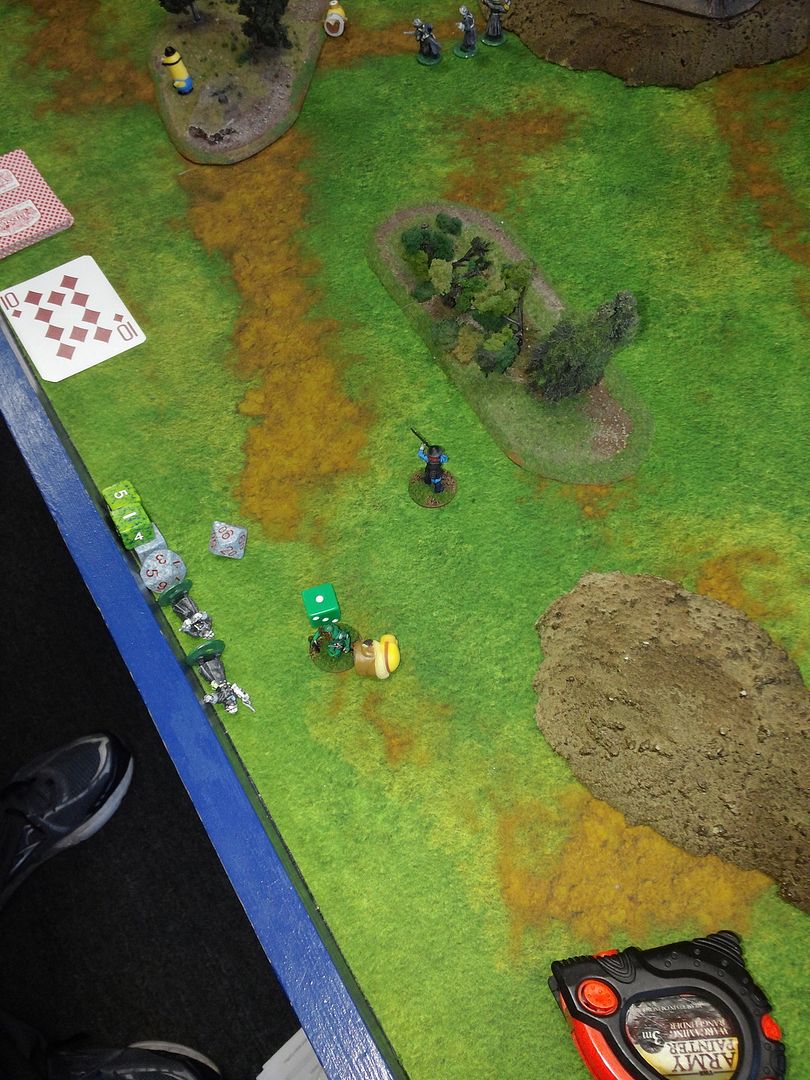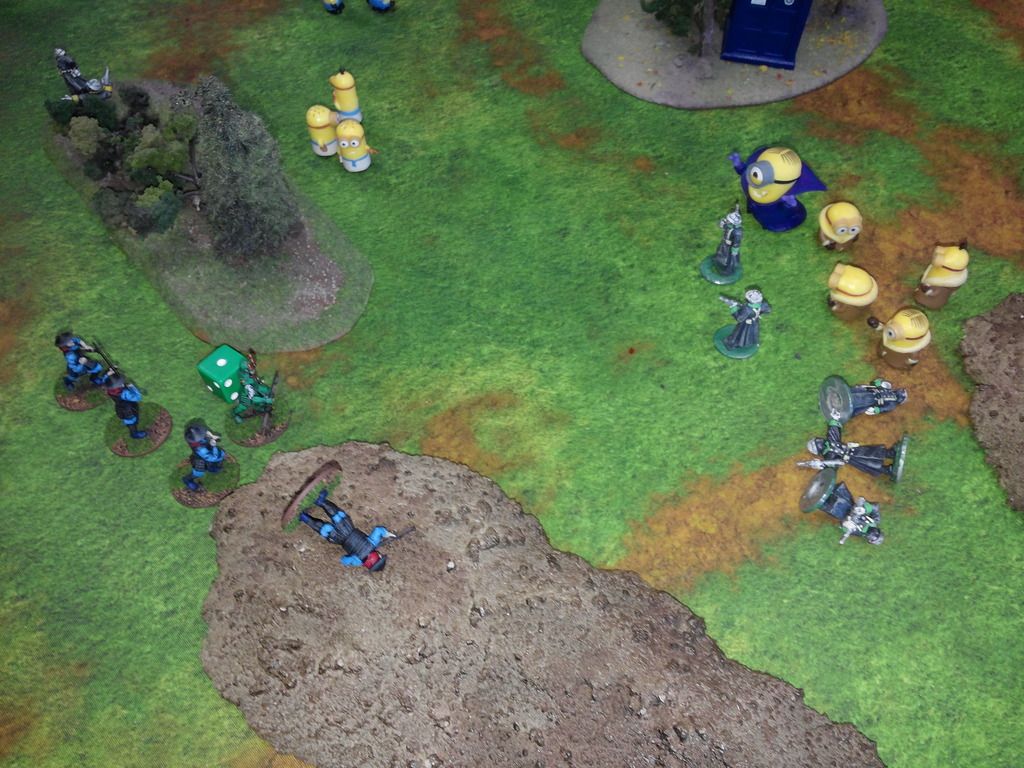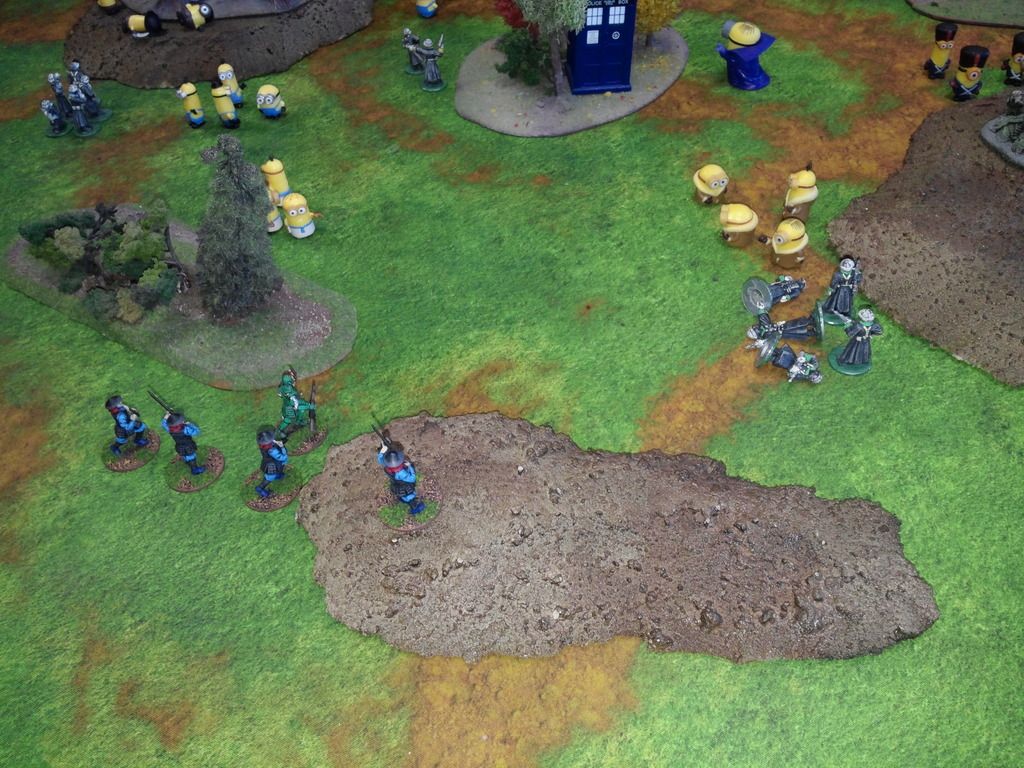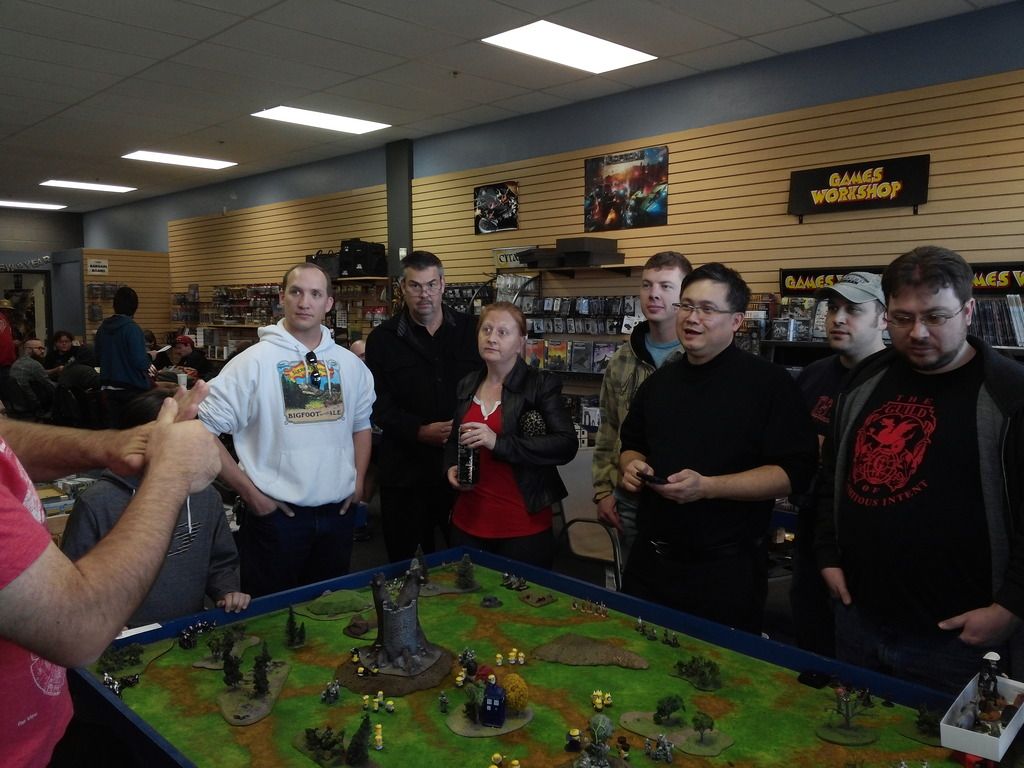 That's It For This Satyrday!
Wednesday I will be returning to Wednesday Night Musings, with a recap of The Pledge for January, and hopefully some Colonial and FiveCore updates